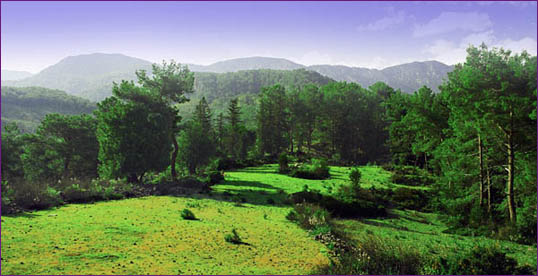 The fertile Beycik area where FLORA is located is blessed with abundant seasonal rains.
The mild climate, low humidity levels and pure mountain water create the perfect environment for bio-diversity.
The gardening areas have not been cultivated in the last 15 years and are ready for organic farming. They are fed by brooks and surrounded by pine forests. Flat surfaces alternate with terraces and a few rocky areas.
The Garden's flora is inhabited by mature cypress, carob and wild pear trees, phillyrea, chaste trees, myrtles , oleanders, and a wide array of seasonal flowers, bulbs, aromatic and medicinal Mediterranean herbs.