WORKSHOPS AND PROGRAMS
FLORA Mediterranean Garden welcomes lay and professional people who offer their teaching skills in the following subjects:
. Nature-trekking, photography, botanical walks
. Survival practices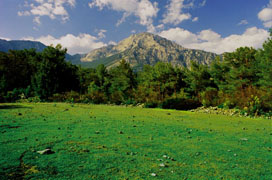 . Art and music therapy, sculpture, painting, pottery
. Yoga, meditation, dance, tai-chi, aikido, chess, gymnastics
. Personal management and development workshops
. Traditional food preparations, farming and handicrafts
. The art of gardening and medicinal plant studies
. The study of the constellations, bird watching
. Awareness building games for children and young adults.